I'd say my desire to build a hypercar came from the same early excitement that all us of petrolheads feel, usually from the first time we see something truly special on four wheels. For me, it was the Lamborghini Countach LP400, this black spaceship that had descended from above. This was far from a normal sight in my sleepy hometown of Præstø, Denmark, where I spent my younger years sweeping the shop floor of the local car garage. But that was it; it was in my blood, and my path had been chosen.
This passion didn't waver throughout my career engineering, tuning and inventing new technologies for a number of different companies, but I couldn't quite shake this urge to do it all myself. It's no secret that creating a hypercar from scratch is no picnic, and I knew I was making things harder for myself by insisting on doing it not only in Denmark but my hometown of Præstø. People were sceptical, but Modena is hardly a bustling metropolis, is it?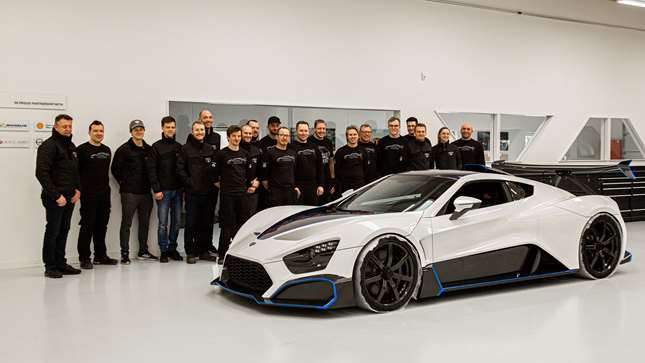 The brief for Zenvo was simple in theory but harder in execution. Our car needed to be a daily drivable machine, but from my time spent in engine shops creating huge horsepower beasts I needed to keep that sensational power delivery and sheer force of a car with over 1,100bhp. I also didn't want it to be too clinical, too digital or devoid of character and wanted to keep a tactile feel throughout the car.
This was 2007, and the idea snowballed to the stage where I had a bare chassis in the workshop and a drivetrain mapped out in my head. This become the ST1, so named because of the supercharged and turbocharged 6.8 litre V8 with a system unique to us. After joining forces with Danish designer Christian Brandt, who had played a part in such stunning designs as the Alfa Romeo 8C Competitzione, the ball was rolling. His design was just as I'd hoped, not detracting from the car's grand tourer nature but alluding to the animal that lay beneath.
The ST1 was unveiled in 2009 to pretty rave reviews, with the idea of a bespoke Danish hypercar catching people off guard. Fast forward to 2012 and the first customer car was delivered and I began looking to the next car, and new innovations. It would be remiss of me at this stage to not mention a heated moment on Top Gear, where our naivety in answering a phone call from the world's biggest car show and saying yes to everything they said when the car wasn't finished caused a bit of a stir. At the time this seemed like the end of the world, but in all honesty this early mistake (one so common in this game but not often publicised) just spurred us on – we're fine with being the underdog.
I've always been interested in the invention aspects of engineering, it's really what excites me the most. With the ST1, we had managed to bring to market a hand built hypercar with some cutting edge technology, but I wanted to tackle some bigger challenges on the next car. The gearbox has often been a make or a break item on any fast car and I had spent some years working on a more advanced single clutch gearbox, paired with our own traction control, ESP and launch control. By 2015 we had produced the world's fastest single clutch gearbox, which was perfect for our grand tourer models, but I wanted to make our next car a touch more raw.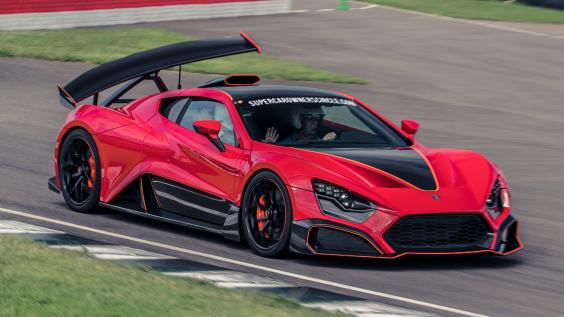 This new car, the TS1 GT, now featured a twin supercharged setup over the previous turbo and superchargers: this would go on to be my favourite set up. Keeping the V8, now 5.8 litres, these two superchargers gave us 1,102 bhp and 1,139 nM of torque, all in a revised but still very Zenvo body. Of course, I had to keep trying new things, and I had often dreamt of making my own gearbox using the 'dog engagement' technology usually found in race cars which allows lightning fast changes, but traditionally sacrifices smoothness. So, we got to work and made our own in-house 'dog' box with helical cut gears, giving our TS1 GT that race car feel without the race car headaches. This fit so well with the TS1 GT that we had some interest in a more hard core model, and once again we got back to work.
Starting with the TS1 GT, we began creating a track only special that would take things up a notch – the TSR. We shaved 250 kilograms of weight, created new engine management software for revised power delivery and changed the ratios on our in-house helical dog cut gearbox. What started as a track car quickly became a test bed for new technology, and as the first Zenvo with a rear spoiler my mind began to race. As we made the TSR more and more focussed, and the aerodynamics became more and more refined, I had some thoughts on the rear wing and how to make improvements.
This has become something of a recurring theme at Zenvo. We wanted a hypercar, we built it. We needed a new gearbox, we made our own. The same goes for everything from our carbon fibre bodywork to the wiring in our cars: it's ours. And next we began working on what would become something of a talking point for our brand – the Centripetal wing. This patented design expands on the principal of active aerodynamics that we now see commonly in supercars, using our own electronics to measure the ideal wing position in every scenario. The wing has two rotational axes which allow it to act as an air brake and a cornering stabiliser, tilting left and right depending on your inputs. Of course, this whole system was devised, tested and patented in-house.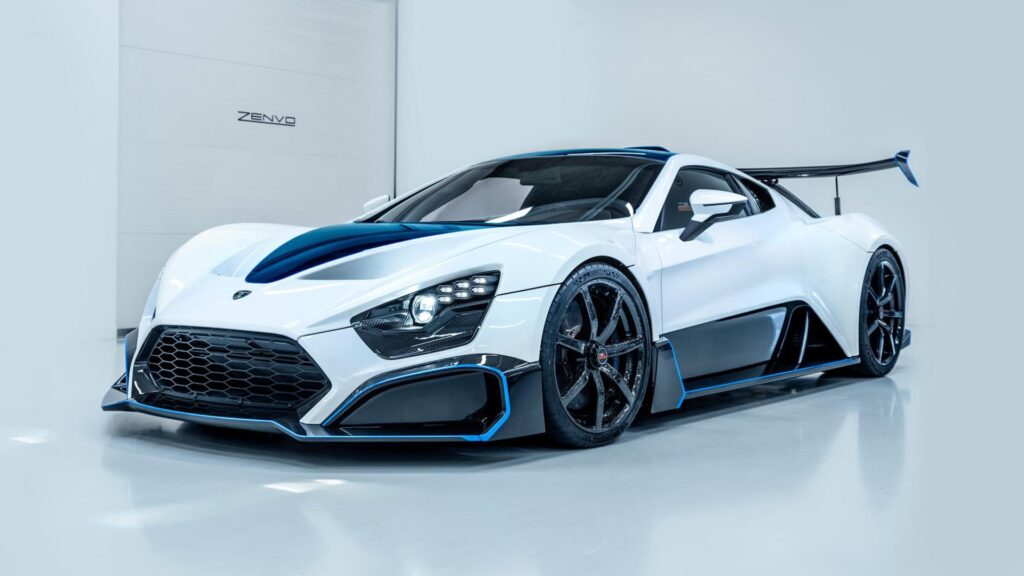 So we now had this new technology, had learned exactly what limits we could reach in a track car and how to make a grand tourer. This led us to create our flagship offering, the TSR-S, which is effectively a road legal version of our TSR track car. This car was unveiled at the 2018 Geneva International Motor Show and is without doubt our most recognisable model, boasting a 1,177bhp twin-supercharged V8 and a 0-62mph time of 2.8 seconds.
Throughout all of this, we have remained in my hometown of Præstø. Though our factory has grown, we're still proud to champion Danish design and still produce all our cars by hand. Though the madness that was 2020 altered our plans, we look forward to seeing more of you around the world and showing you first-hand what Zenvo is all about.