If you're anything at all like me, you might find yourself revisiting old black and white clips of F1 giants fighting their pared back racing machines through Eau Rouge, or down-shifting into Casino before taking Mirabeau with a slight slide on the exit. It's the kind of thrill that you don't necessarily get in the enormously capable world of 21st Century high downforce super-speed Formula One.
We've spoken before here about how regulation has forced car manufacturers into building heavier, safer and cleaner cars that can't match their predecessors for purity of purpose. They're hugely capable, amazingly engineered and beautiful to drive but it's an entirely different experience driving a Porsche Taycan as opposed to a 1972 911 RS. I believe it's why we're seeing the success of restomods as buyers look to recapture raw driving thrills with modern levels of build quality and reliability.
But there's a trend now towards some hugely exciting projects looking to recapture those Grand Prix thrills of old. Vanwall is back, for one, building six beautifully finished continuations of its VW5 – the car that Sir Stirling Moss and Tony Brooks drove to championship glory in 1958.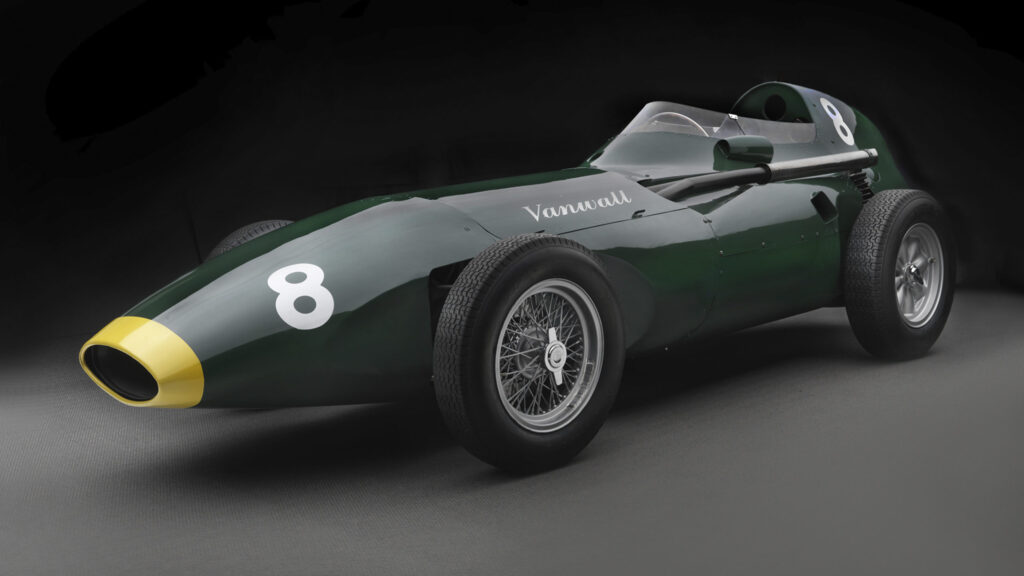 Besting Lotus, Ferrari, Maserati and Cooper was no mean feat but the combination of a spaceframe chassis designed by Colin Chapman, bodywork by Frank Costin, a 274hp 2.5-litre four-cylinder engine and Moss behind the wheel just about did the job. Now, engineered from original blueprints, and created to exacting standards you can experience the very same drive that Sir Stirling experienced, all for £1.65m plus taxes – although you may fall a few tenths short of Stirling's lap times.
Of a similar era, BRM or British Racing Motors is building racing cars once again, with the rebirth of the Type 15 Mk1 V16. Like me, your attention was no doubt grabbed by the teaser video released very recently showing the 1.5-litre V16 howling into life [https://www.youtube.com/watch?v=BHNiIovzUG8&feature=emb_imp_woyt&ab_channel=BritishRacingMotorsBRM]. It was a fan favourite at GP races of the early '50s for sheer volume alone, built from two V8 engines end-to-end with a supercharger developed by Rolls-Royce.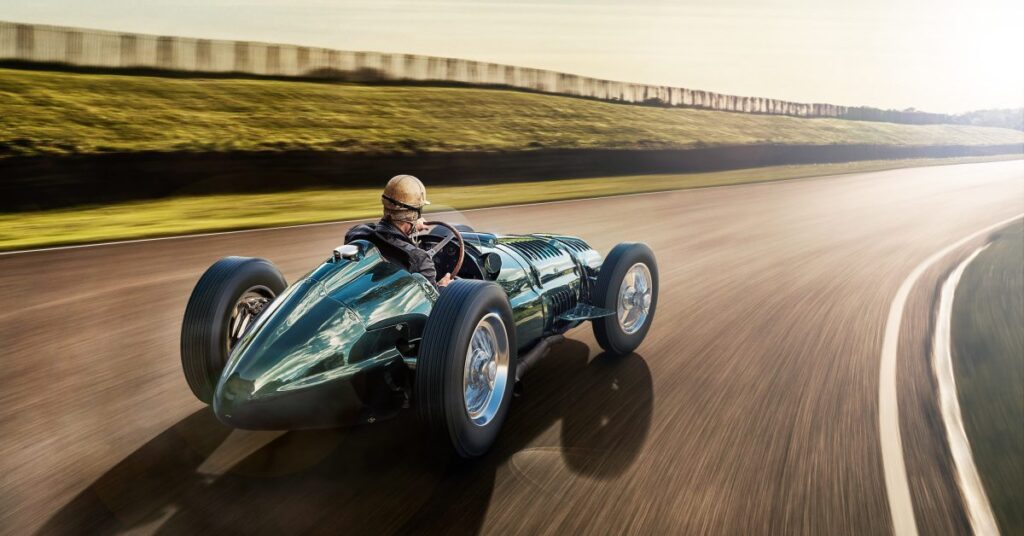 It was a hugely ambitious racing car, way ahead of its time, and not just because of the powertrain. A five-speed manual transmission, pneumatic strut suspension and disc brakes were all new technologies, each of them necessary to help rein in a car capable of 190mph and 0-60mph in around four seconds – in 1951! Now, 70 years after its conception, BRM has announced it will commission three 'new' Type 15s based on 20,000 original technical drawings.
I, for one, am all for this resurgence. Having been brought up only a few miles from the old BRM factory in Bourne, Lincolnshire and with a couple of racers in my family – notably Bill (JWE) Banks and Warwick Banks – this era of motorsport has always carried a personal fascination. My grandfather, Bill Banks, was a gentleman farmer in Lincolnshire, England and a rally driver of some renown (his successes with Koni shock absorbers led him to becoming the UK importer, but that's for another day). He and Raymond Mays, who was the team principal at BRM were great friends. Later my uncle, Warwick Banks raced for Tyrrell in Formula 3 alongside Sir Jackie Stewart. Frequently quicker than Jackie, Warwick was far taller and his head would sit in the airstream above the windshield of these small Cooper-BMC racers. Had he known he was racing alongside one of the greatest drivers of all time he may well have persevered with Formula Cars for longer, but instead he moved to European Touring cars, winning the 1964 Championship.
Both the BRM and Vanwall are being built by the quite brilliant Hall & Hall. Also based in Bourne Lincolnshire, many of Hall & Hall's key staff were members of the BRM Grand Prix team back in the day. Between their extraordinary archives and technical expertise, they manage and campaign some of the most important historic race cars in the world. Entrusting these projects to Hall & Hall lends enormous credibility to both ventures, confirming them as bonafide continuations as opposed to replicas in my mind.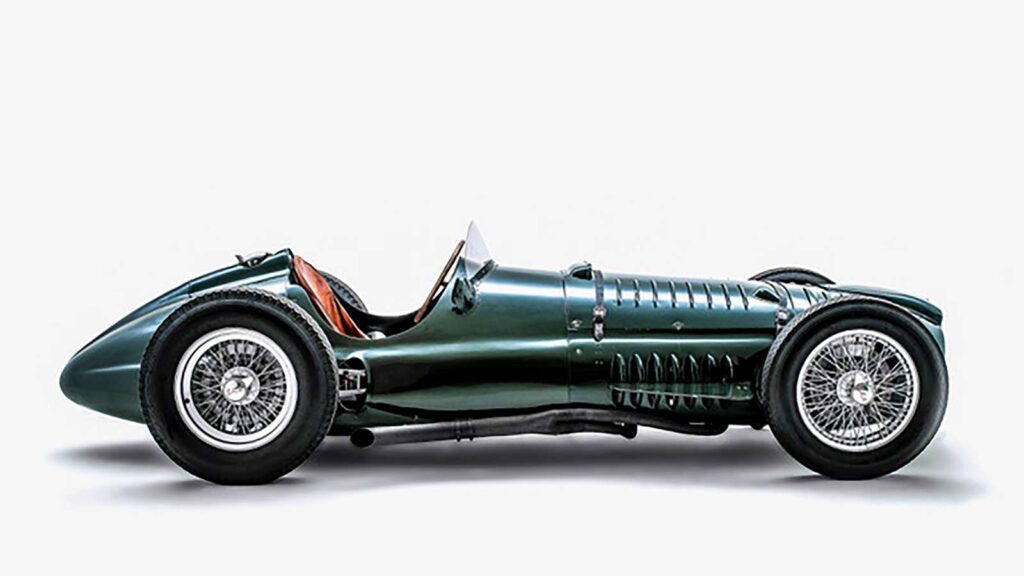 From conversations I've had with both Vanwall and BRM, both projects are attracting enormous interest and I can see why. Let alone the sheer thrill of driving one of these cars, it's recapturing a moment in history, quite literally from the driving seat. If you're searching for driving purity, I can't think of anything else on the road that would even come close…