Christian Horner may be most famous for his role in the world of elite motorsport, but he's happiest away from the 'madness' of Formula One. Married to Geri Halliwell, the team principal of championship-chasing Red Bull Racing Honda likes to escape the pit lane at his sprawling Cotswolds farm.
Walking around his estate near Banbury, it's easy to understand why. Horner has just completed renovation works on his cavernous garage and indoor swimming pool. The outbuildings now home cars and there's a menagerie of animals to care for too.
Among them is a West Highland terrier called Bernie, in honour of his mentor and former CEO of F1, Bernie Ecclestone. "We have four dogs, miniature donkeys, goats, Geri's horses and a couple of canaries called Donald and Hillary. The latter formed a very unlikely and intimate friendship…"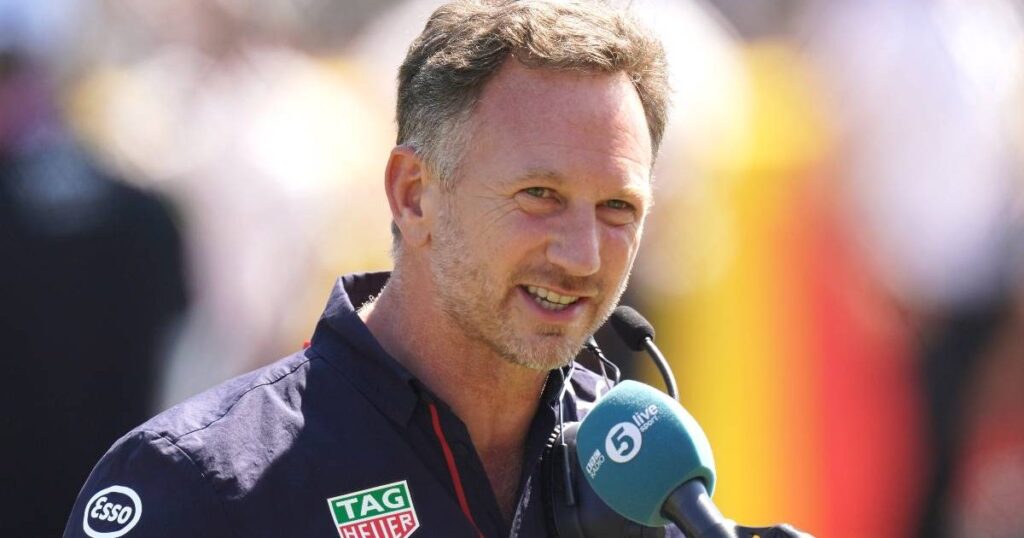 Nearby, Horner's four-year-old son Monty is hurtling around on a toy tractor, his love of motorised transportation clearly passed down by his father.
"I have two Minis, one belonged to Paul McCartney and the other to Ringo Starr. Geri bought me a Willys jeep as a birthday present. I also have a classic Aston Martin DB5, which I bought as a present to myself when I turned 40."
There are other 'secret' cars which are kept firmly under wraps but I can make out the shape of a Ferrari and there's a modern-day F1 car too. At the far end of the building is a red MGB roadster, which dates back to 1965.
"It's a convertible Geri bought with her first pay cheque from the Spice Girls. I had to track it down and buy the car back. It's exactly as it was when she sold it – with a Spice Girls tape in the cassette deck and matching keyring."
However, pride of place goes to a vintage Massey Ferguson tractor, which Horner had restored. "I think that has rubbed off on my son…"
Horner has always been fascinated with cars. Growing up, his father and grandfather ran a successful car component company together in the West Midlands. "There were always lots of interesting motors around. Dad owned a Reliant Scimitar GTE, a Triumph Stag and lots of Jags. Mum drove an Alpine. At one point she had a Triumph Herald too. We always encouraged her to get airborne over a humped back bridge on the school run."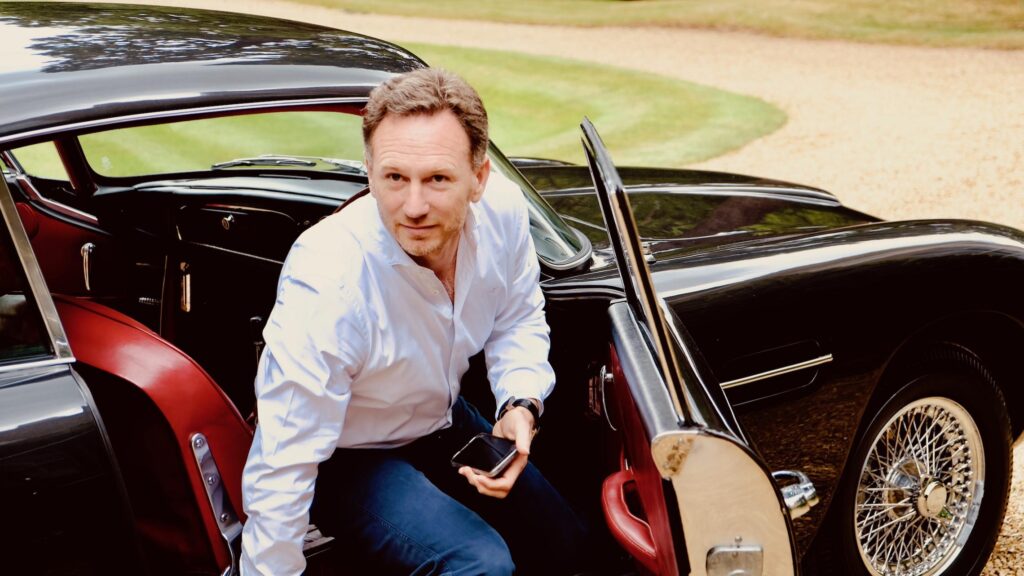 When he was 12, Horner plagued his parents to buy him a go-kart. "We found one in a local paper for £60 but it had slick tyres and no grip on grass. Dad took me to an old airfield track to have a go – it was the first time I realised go-karts could be raced. From that moment on I was hooked – I wanted to be a racing driver."
Horner began his career racing karts and then went into Formula Renault, Formula 3 and Formula 2. "I did well but there came a point at 25 when I realised I didn't have enough to make it to the very top. That's when I decided to focus on running my own team, Arden, and let someone else do the driving."
When Horner joined fledgling Red Bull in 2005 at the age of 31, he was the youngest boss in the pit lane. "It was a big moment in my life but also felt like a natural progression. All the principles that served me well building my Formula 3000 team I applied to Formula One.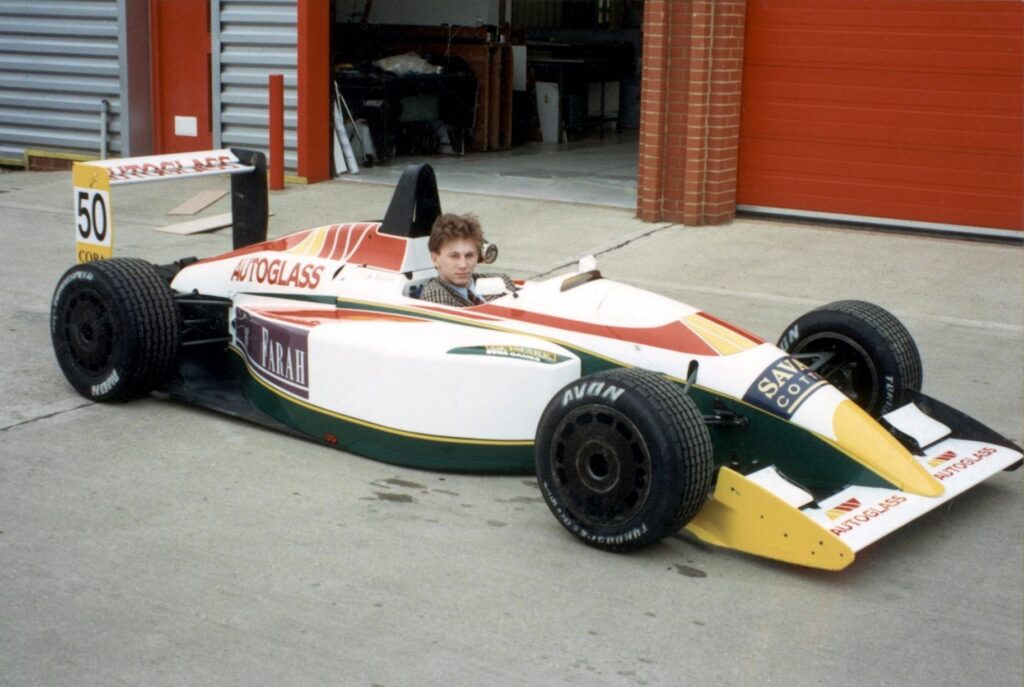 "At the end of the day, people are your biggest asset – the right technicians, engineers and drivers. I was a big Adrian Newey fan (chief technical officer at Red Bull) and when he left McLaren to join us, people stood up and took notice. If you are going to shoot for the stars, you need somebody like Adrian. Persuading him to sign with us was a major step forward."
The Red Bull team finished strongly in 2009 and then won the Constructors' and Drivers' Championships in 2010 with Sebastien Vettel and Mark Webber. The team went on to win the coveted constructors' championship four years in a row.
"When we won that first championship I bought an Aston Martin Vantage. It was the first real present I had afforded myself. The V12 is a fantastic car to drive, loads of power and also sounds amazing."
Until this season, Red Bull struggled to keep up with the pace of all-conquering Mercedes and the dominance of Lewis Hamilton. Now they vie for the championship, with Max Verstappen leading the charge and the season likely to be decided at the last grand prix in Abu Dhabi in December.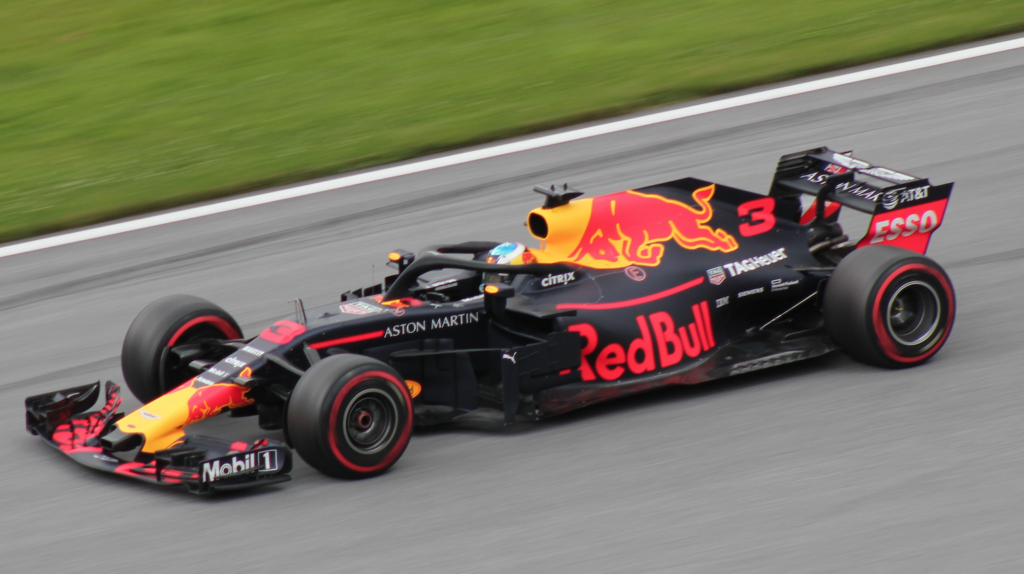 "It's taken us seven long, painful years to get back challenging. Max and Lewis are the two best drivers and it's fantastic to see them racing head to head."
Horner is, perhaps, naturally guarded about his thoughts on Hamilton. "Lewis is an enigma. A wonderful, gifted driver. He's a total natural and his achievements in the sport are phenomenal. He's very much a Marmite character – people love him, or loathe him. I have huge respect for what he has done, the talent he has and the achievements he has made."
Horner is absolutely certain about who was the best driver ever. "The one that has stood out for me is Ayrton Senna. I did meet him when I was a young kart racer. I snuck under the fence at Silverstone on a test day and hung about at the back of his garage.
"He spotted my karting jacket and came over for a chat. He was so enthused about karting, very polite and interested in what I was doing. There was an aura around him – a special moment I shall always remember."