Earlier this month, the Concours of Elegance returned to the manicured Fountain Gardens of Hampton Court Palace for what felt like a real celebration of the automotive world; the shackles of lockdown were loosened temporarily and we could indulge our passion for motor cars in person once again.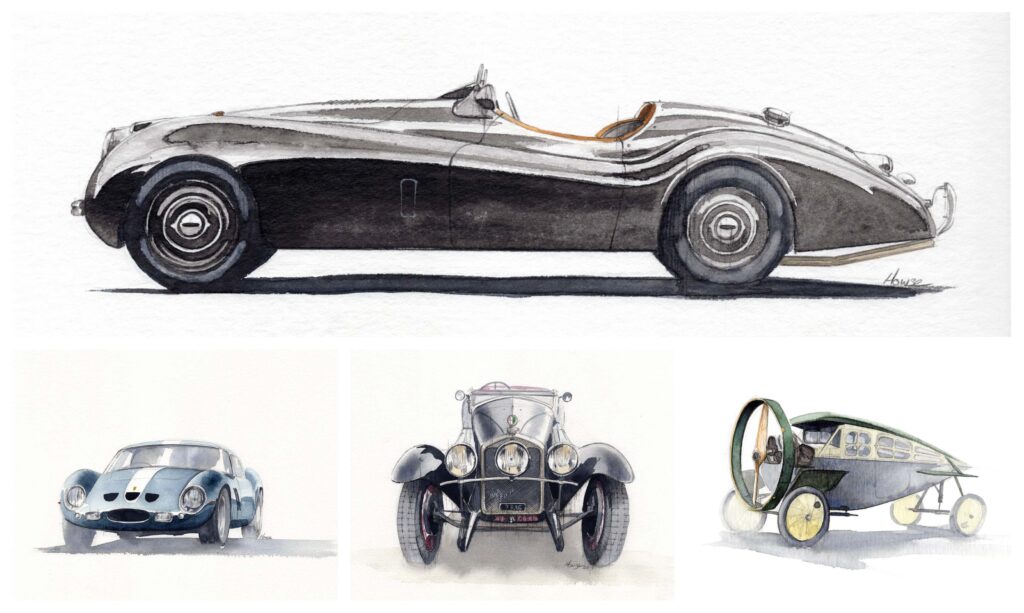 So significant was the occasion, and so impressive were the vehicles on display, that LaSource has chosen to work with artist Paul Howse to capture some of the highlights. Paul was responsible for the exterior design of the McLaren P1, among others, in his previous role at McLaren Automotive and is now devoted to recapturing the automotive form in its purest essence through his water colour painting.
Paul has also provided some of his own personal design notes below to accompany his portraits; insights into iconic designs from a man responsible for designing some of the finest performance cars in recent memory.
You can see more of Paul's art at: https://www.paulhowseart.co.uk/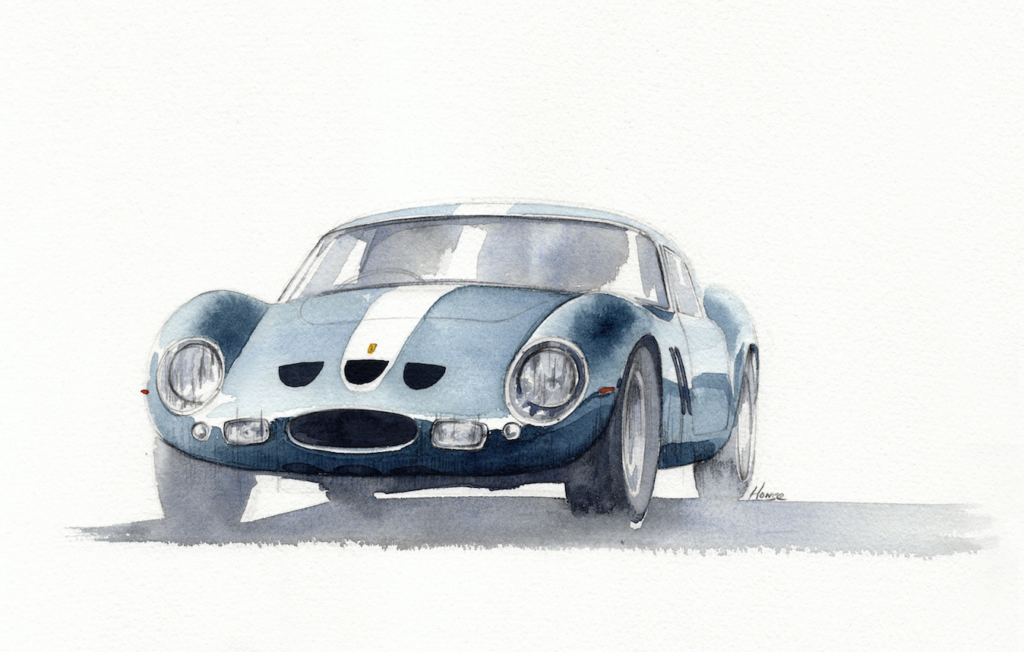 Ferrari 250 GTO
"Being arguably the most famous and valuable car of all time, one tends to get a bit blasé about the 250 GTO. But then you see one in the flesh and it blows you away. I spent a good 20 minutes just walking around this wonderful prototype GTO, absorbing all the details. What makes it even more special for me, beyond its riveted rear spoiler and 'half-finished' dashboard is the fact that it's not red. A gorgeously tasteful blue/grey really sets off this iconic form."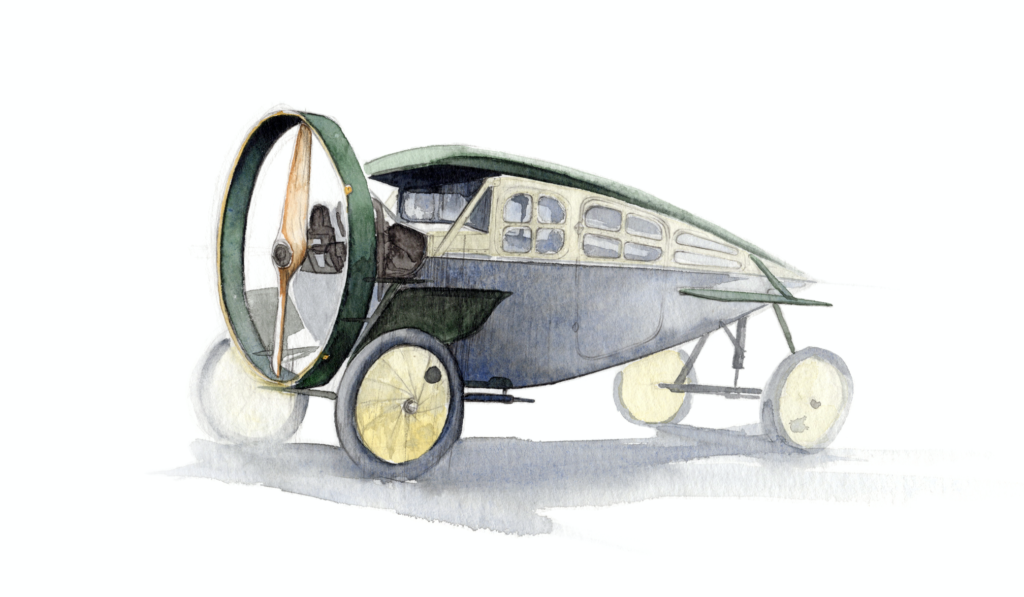 Leyat Helica
"From the sublime to the ridiculous. I think this might even be my car of the show, I love weird and wonderful things and they don't come much more so than this. The bi-plane without wings was just wonderful to see sitting there with its wood and textile body and cable operated steering via the rear wheels. Then to see it on the move was magical. I knew I had to paint it as soon as I got home."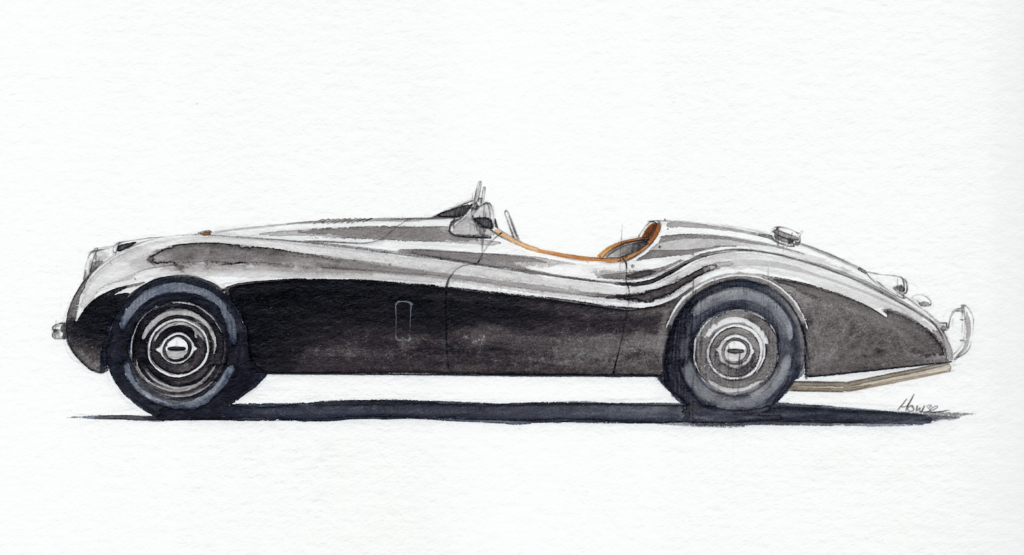 Jaguar XK120
"One of those iconic cars that I often don't take a second look at, but this example built for David Gandy, in the blackest of blacks, with its aero screens and dark tan leather looked stunning sat on the gravel outside Hampton Court Palace. The profile is beautiful, helped in no small part by the amazingly long wheelbase compared to other cars of the '50s."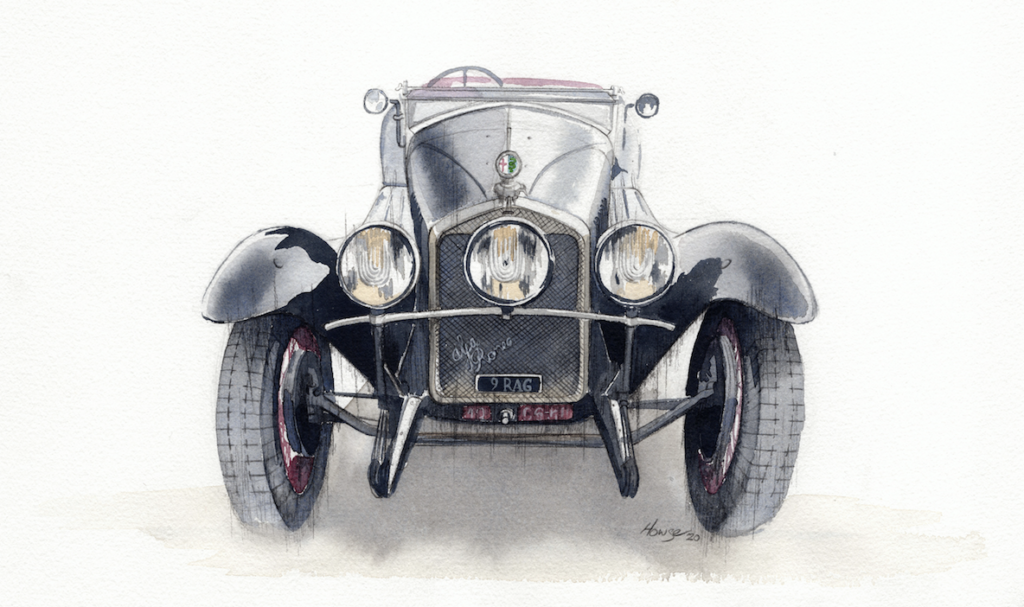 Alfa Romeo 6C 1750 Zagato
"Just a gorgeous little thing. I love how delicate everything is on these early Alfa Romeos, despite their serious racing pedigree. The precisely crafted Zagato lines were complemented beautifully by this car's colour scheme; aged plum leather over lustrous black coachwork."