I'd never owned one of my own designs before. I had driven plenty as company cars but I'd never actually bought one myself. I decided on a Vanquish S. Of all those I have designed, it's my favourite. As with all of my cars, I planned to make some modifications. There were a few things that had been troubling me about it for almost two decades. Talking to a friend, he saw that we could actually do something on a bigger scale.
Those were the very beginnings of Rimac Automobili. I wanted to build a car from scratch that proves the potential of electric powertrain. I started knocking on doors in Croatia, asking for some advice but everyone just said: "It's impossible to build a car in Croatia. The sooner you give up, the less people you'll take down with you." So, I kind of went off on my own and eventually met our current Director of Design, Adriano Mudri, who was working for GM in Germany. We decided to build a car together, and he would work on the design in the evenings, and I would work on the technology in between University work.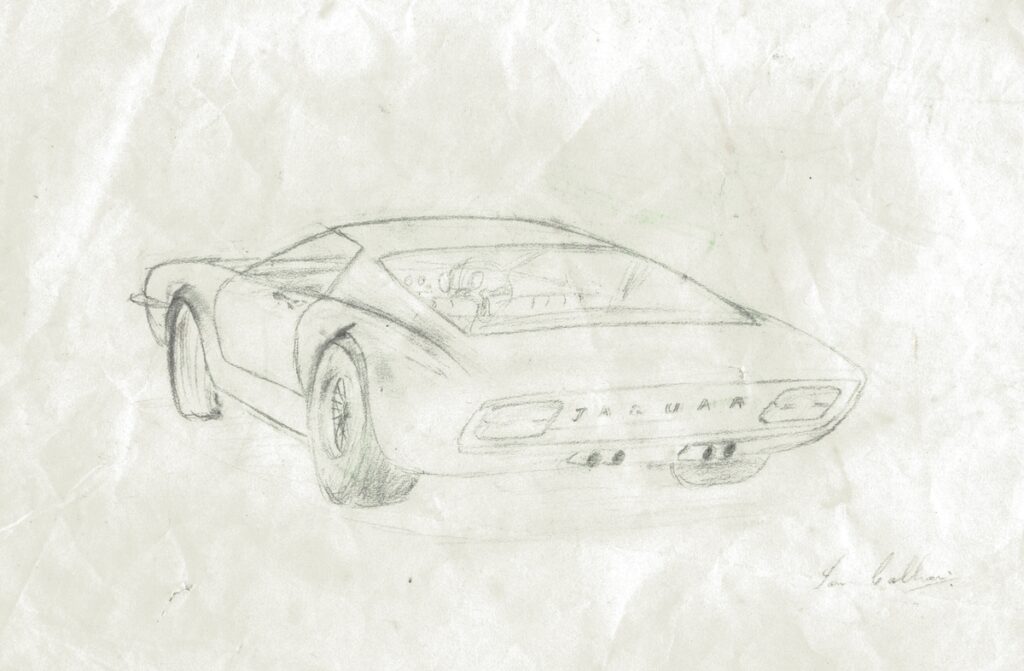 My love of cars started when I was very young. My family didn't have a car, but my grandfather was interested in them. I distinctly remember looking through the window of Rossleighs, a Jaguar dealership in Edinburgh, at the age of about six. My grandfather had taken me to see the E-Type. It was stunning. The exaggerated proportions – it was utterly beautiful. That's where it all really started.
I'd avidly sketch cars as a youngster. The medium was beautiful to me. At the age of 14 I sent a letter and some of my sketches to then Jaguar boss Bill Heynes asking how to get a job. He advised me to study design, and that's exactly what I did. I studied at what was then Coventry Polytechnic, Lanchester, Aberdeen, Glasgow, and then the Royal College of Art in London. By this time I was sponsored by Ford, who I went on to work for full time.
I'd owned quite a few cars by that point – from a Volvo PV544 to a VW Beetle Convertible – but my first proper company car was a Sierra Cosworth. I loved it, and it taught me to drive properly. I loved it so much I didn't want to give it back. You were not meant to put more than 6,000 miles on the clock – they eventually got mine back off me 18 months later with 36,000 miles on it. They weren't happy!
After my time at Ford I went to work for Tom Walkinshaw at TWR. My first project was the Aston Martin DB7. I was terrified. The company's future was dependent upon the success of that model. Fortunately, the company's owners at Ford loved it and it became the best-selling Aston in history.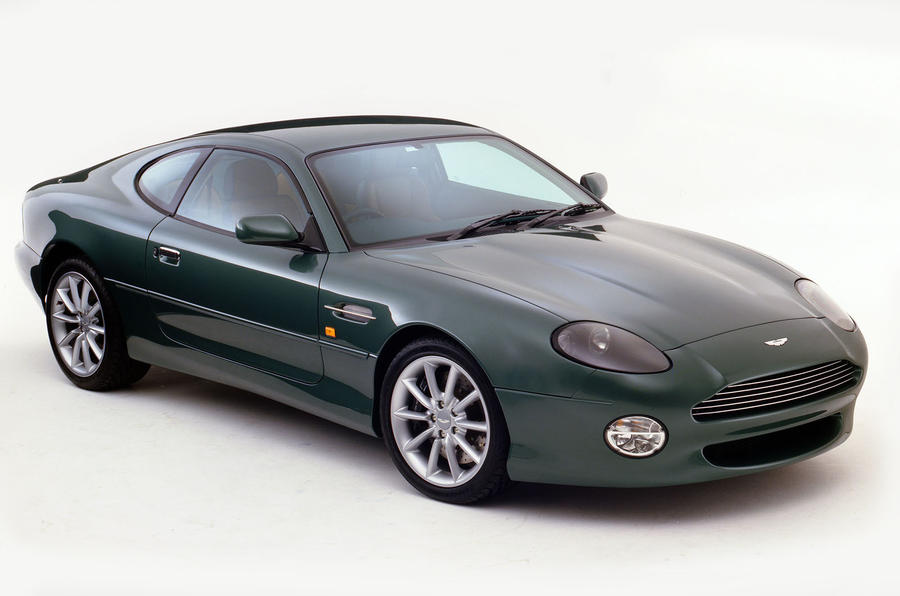 Next was the Vanquish. Working together with engineer Bob Dover, we managed to create one of the brand's iconic models, and the last to be produced at Newport Pagnell. I was of course very proud of it but were areas that we had to compromise on. Little did I know then that it would impact my career a second time over two decades later.
After TWR I got my childhood wish of working for Jaguar. For 20 great years I had the pleasure of working with a fantastic team, creating the company's aesthetic and many models, including the F-Type and I-PACE. It was an incredible part of my life.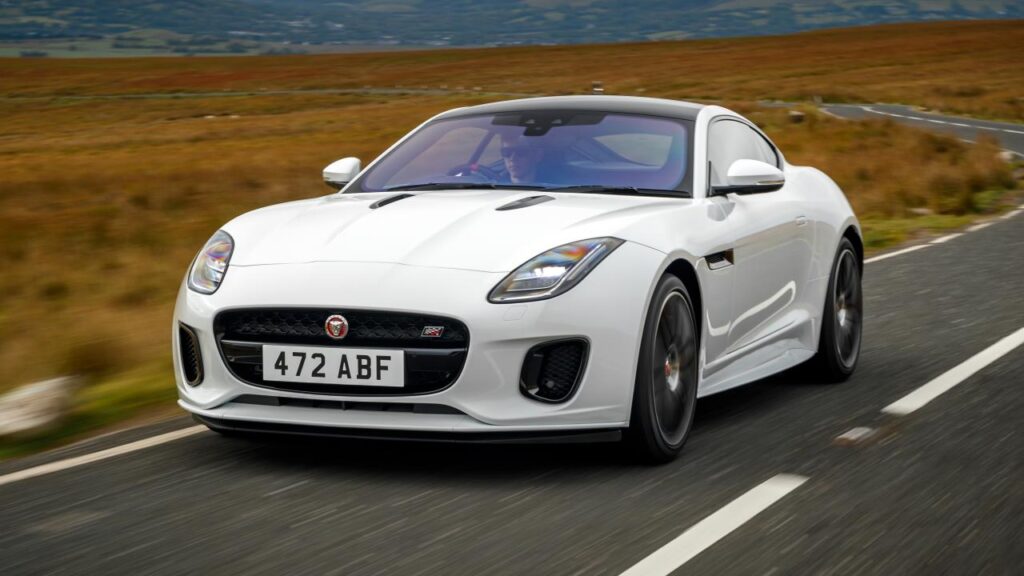 It was about time that I owned one of my own designs and I sought out a Vanquish S. As much as I enjoyed getting into it, there were areas that I wasn't happy with. The interior was the biggest stumbling block on that car, but there were other elements too. The stance wasn't quite right – it needed to be stronger. The headlamps, fog lights and wing mirrors had to be compromised because of technology capabilities and budget at the time. And the wheels were too small!
I started pulling together a list of modifications, which is fairly typical of me with all of my cars – I'm not precious about originality; I want them to be right for me. Discussing this with a friend, he thought there was a business case in making more of these 'updated' Vanquish models than just mine as a one-off.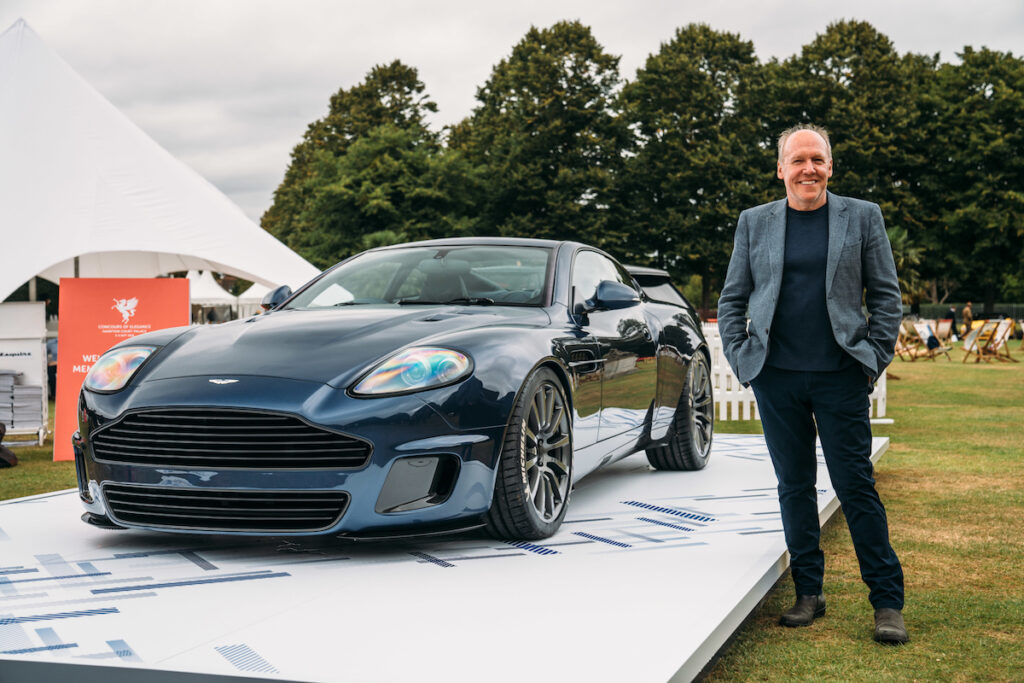 Having been lucky enough to achieve my dream of designing models for Jaguar, I decided it was time for a new challenge. And the Vanquish was it. I stepped down from my role as head of design and, together with some likeminded friends, we started a new design business, CALLUM.
Once we started looking at the initial things I wanted to change, the list grew and grew. It was a domino effect – you change one thing, then another and another also need to change. Together with our engineering partner, R-Reforged, we've made over 350 design and dynamic changes to the car in order to create the Aston Martin CALLUM Vanquish 25 by R-Reforged.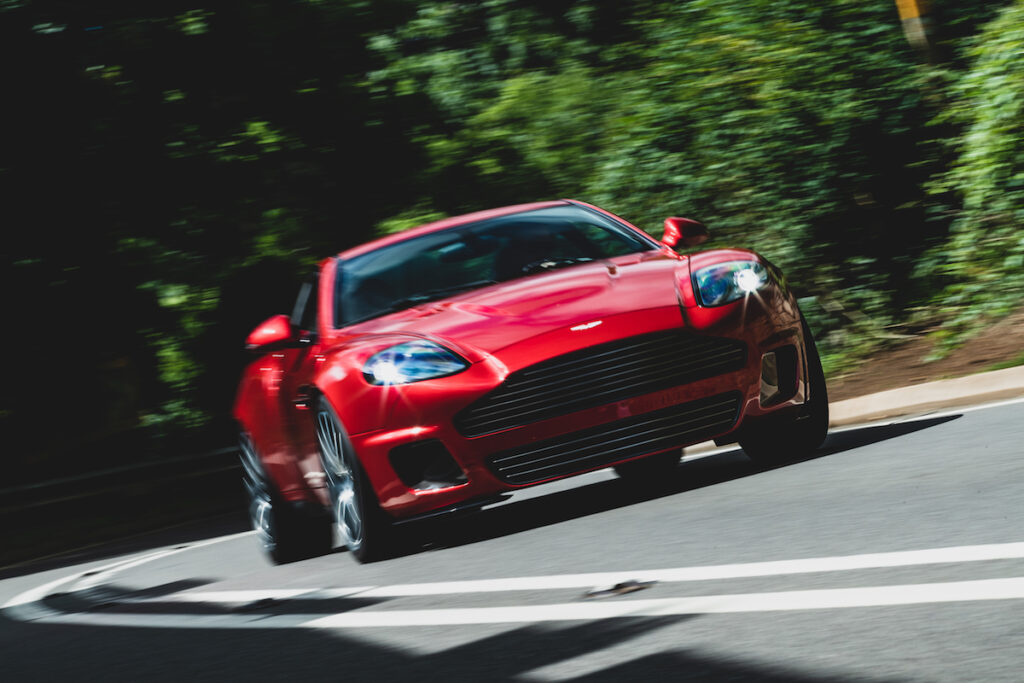 Visually, the car is wider and lower, giving it a stronger stance. The front and rear carbon fibre bumpers have been reprofiled to lift the visuals, giving it a new lease of life. Modern LED technology has allowed us to rework the headlights and taillights, incorporating the fog lights that were a bit of an eye sore on the original.
It sits on bigger 20" wheels that now fully fill the arches and are clad in Michelin Pilot Sport tyres that – along with significant damping improvements – help deliver a much-improved ride. The car hugs the road and is much more agile, with significantly sharper steering feel than the original, but without being too harsh. It's a car that inspires confidence from the driver.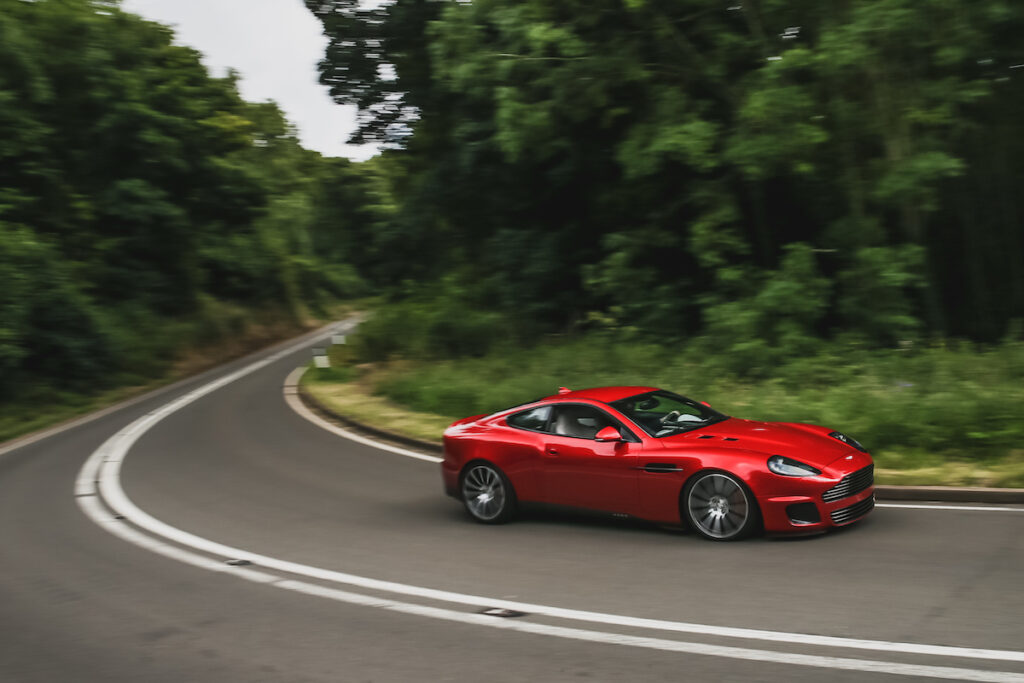 The interior has had a significant overhaul. We've worked with fantastic partners to make it a really sumptuous, enjoyable place to spend time – Bridge of Weir Leather Company, Bremont and Mulberry. We've gone to huge lengths with this car to make every detail right. We've reworked the seat to make drivers feel more connected with the car, even milled the steering wheel to make it feel better in the hand. And there are little surprises – little finishing touches – around the car. I developed an 'abstract tartan' that can be found in the interior and in the bonnet grilles.
The result is a car that I'm hugely proud of. The CALLUM Vanquish by R-Reforged was all about 'turning up' the bits that we really liked in the original and dialling down and improving those elements we weren't so keen on. Only 25 will be made. We wanted to keep its original character, but create something that felt like more of a Grand Tourer for today – something for both 15-minute journeys and 1,500-mile epic road trips.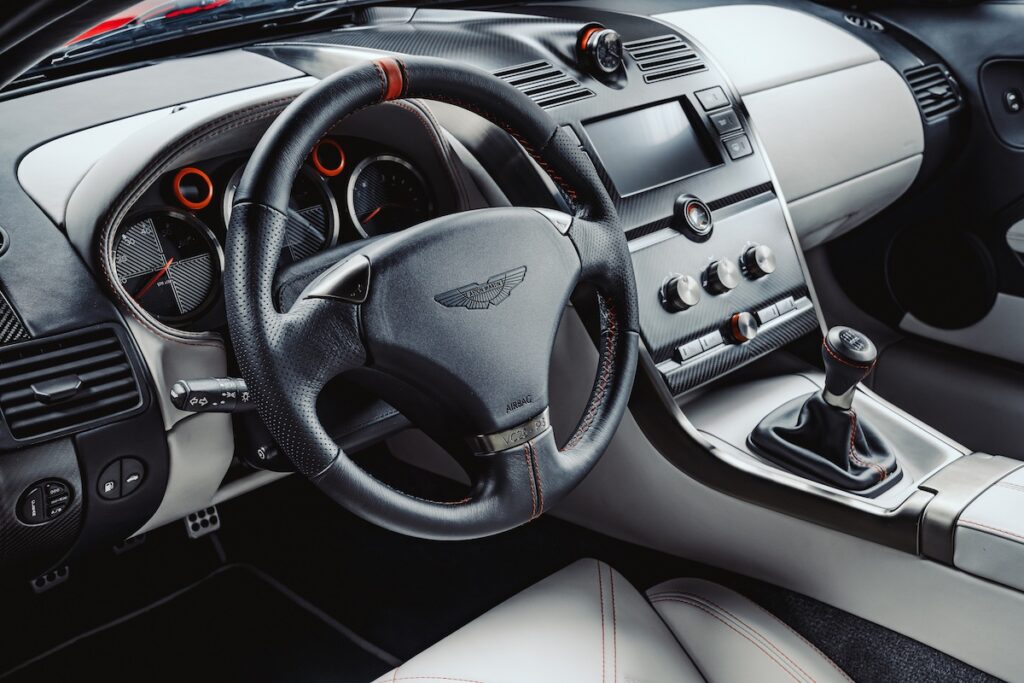 What's next? I've got a few ideas! Perhaps a Racing Puma with a few modifications and upgrades and bit less rust could be a fantastic car for a B-road blast. It would be harder car to make the business case for than the Vanquish but you never know. CALLUM has also been approached about a couple of one-off commissions for other cars. A couple of these are very exciting….