I often wonder how I ended up racing at Le Mans in the first place. Maybe it was the timing. It had to be. I mean, there was so many good drivers out there.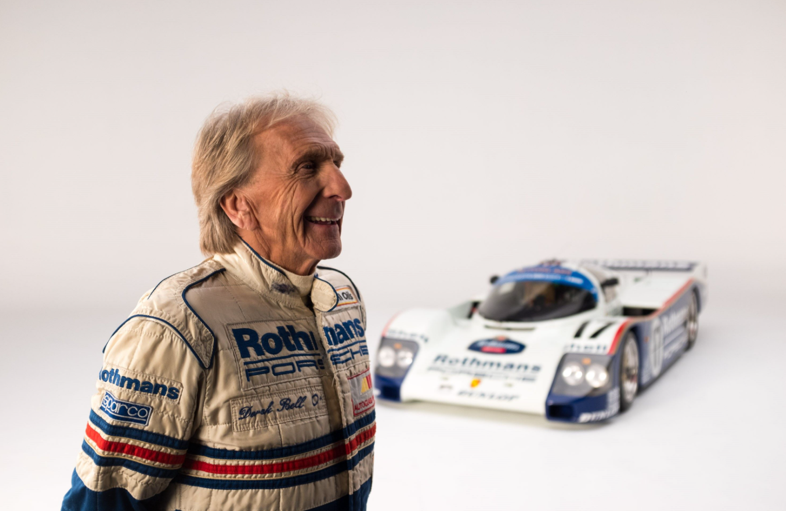 I'd won a few races here and there in F3 and F2 but the one thing I wanted to be was a Formula One driver. I did it for a bit at Ferrari – it's the ultimate. So, when you're not a Formula One driver, you say, "Oh, that's a pity. What am I going to do now?"
As it happened, my Ferrari F1 career went on for a year and a half – if that's the right word; career – but then I was back to nothing. The old man pulled out of racing in the middle of '69 and said, "The cars aren't competitive. We're stopping." There was me, Chris Amon, Clay Regazzoni and Brambilla out of drives.
I was in the lurch in '69, racing here and there, and a friend of mine, Tom Wheatcroft helped me to race in F2 for Wheatcroft Racing, but then at the same time, Jacques Swaters asked me to drive the Ferrari 512 at Spa. I did quite well and Mr. Ferrari then calls up Jacques and said, "I want Derek Bell in my works car at Le Mans in 1970." And so, began the first of my 26 appearances at one of the most famous races in the world.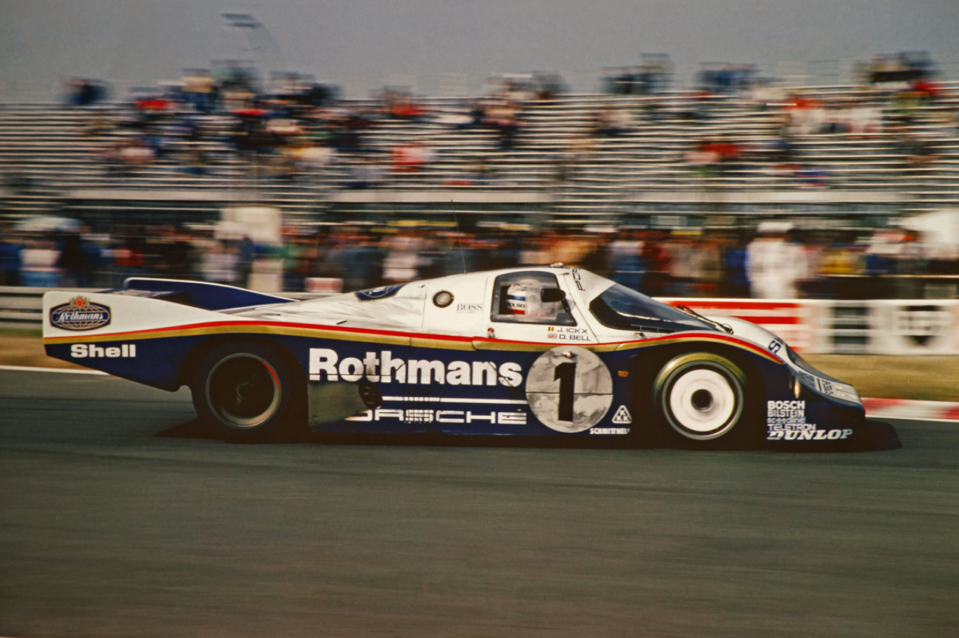 Shortly after that came another introduction from Jacques that led to me filming Le Mans with Steve McQueen. Steve was just was one of us. The only reason he did the film was so he could drive a racing car. He'd raced at Sebring and finished second, I think, with Peter Revson and he was, I realised subsequently, a really good driver.
One day I remember we frightened him to death on the racetrack and he said, "I'll get you back." A few days later, he says: "Let's go and ride bikes." So, we took off around Le Mans and eventually, we came to this area where there was a big quarry. Steve said, "Wait here I'll go and take a look up there." At the top he shouts down, "You'll have to go back a couple hundred yards and build up some speed." So, I went back and I came flying up, and he was calling me on, calling me on. As I went over the top, of course, it dropped away and it was a garbage pit. He was standing back on this high bank just looking down at me, roaring with laughter, and he just said: "I got you back."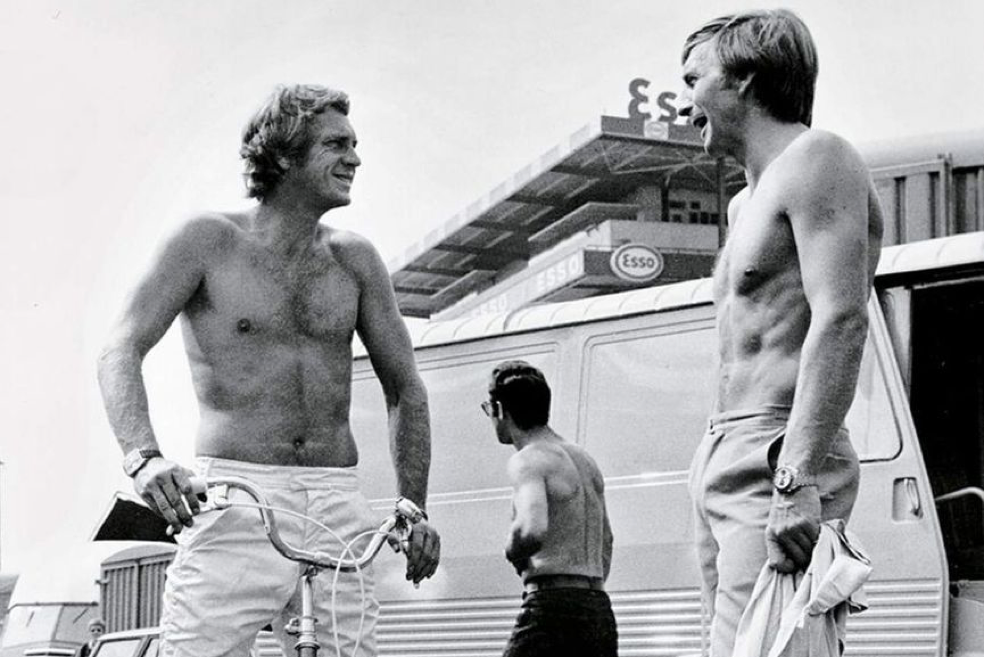 Le Mans was full of memories like that. I remember testing the Porsche 917 Long Tail at Le Mans, and at the end of the day I'm walking across the paddock with Norbert Singer and he says, "So, Derek, how many revs were you pulling?" And I said, "8,100 down Mulsanne." And he said, "Oh, that's good because at 8,200 it blows up." It just seems to be a place where you're always living right on the edge.
My most memorable time at Le Mans though, funnily enough, wasn't one that I won. Instead it was racing with my son, Justin, and Andy Wallace to third place in the McLaren F1 GTR 25 years ago. For a while, it was a bit nerve-racking because you see your son get in the car in the bucketing rain. And I remember when I went to shut the door on him at our driver change, he looks up saying: "What it's it like at Tertre Rouge? What's it like at Arnage?" I just looked at him and I went, "Don't know." But to finish third, and on Father's Day, and be on the winner's rostrum with your son, it was absolutely unbelievable and it still is today.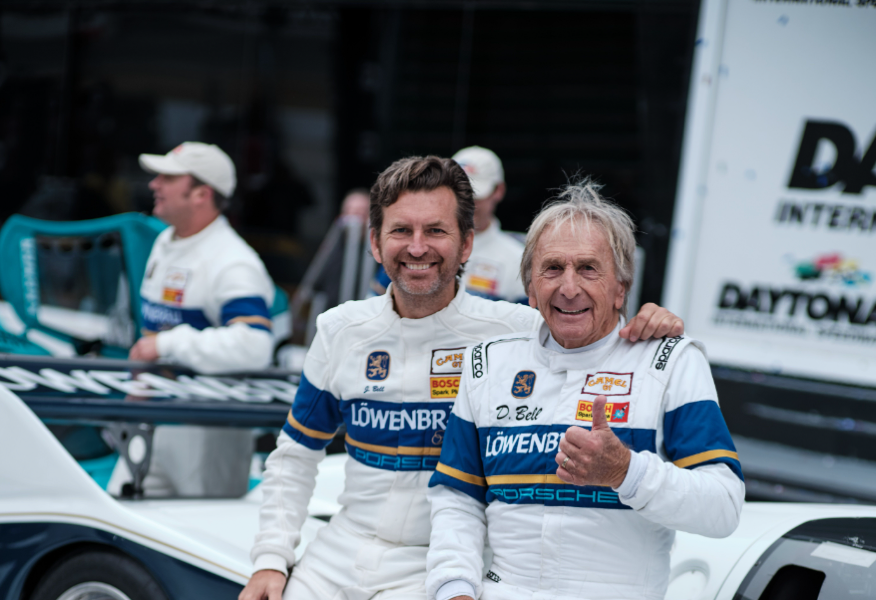 I get such a buzz from it all. I just love it still. Misty, my wife, is quite keen for me to not do it anymore, and with me approaching 80 now… maybe she's right. For me, just like for most of you, I'll look forward to watching from the safety of my sofa this year.