There's an inescapable sense of momentum at Aston Martin.
From the F1 team's podium finish in Baku and rave reviews of the Vantage F1 Edition to a howling run for the Valkyrie up Goodwood's hill, Aston Martin is on a roll. And now, with all the confidence of Maranello, one of the most pivotal cars in Aston Martin's history is revealed with no drawn-out tease campaign or superfluous brand partnerships, just the mightily impressive facts. Welcome to the 950hp plug-in hybrid Valhalla – Aston Martin's first series production mid-engined supercar.
You may remember when Valhalla was first revealed as a concept it adopted the moniker 'Son of Valkyrie', borrowing aerodynamic and light-weighting lessons from one of the most extreme road cars ever imagined. And they're lessons clearly well learned, with perhaps the most staggering stat of the many impressive numbers for the Valhalla being its predicted Nordschleife time of 6:30. That's enough to make it the fastest production car around the Green Hell by quite some margin.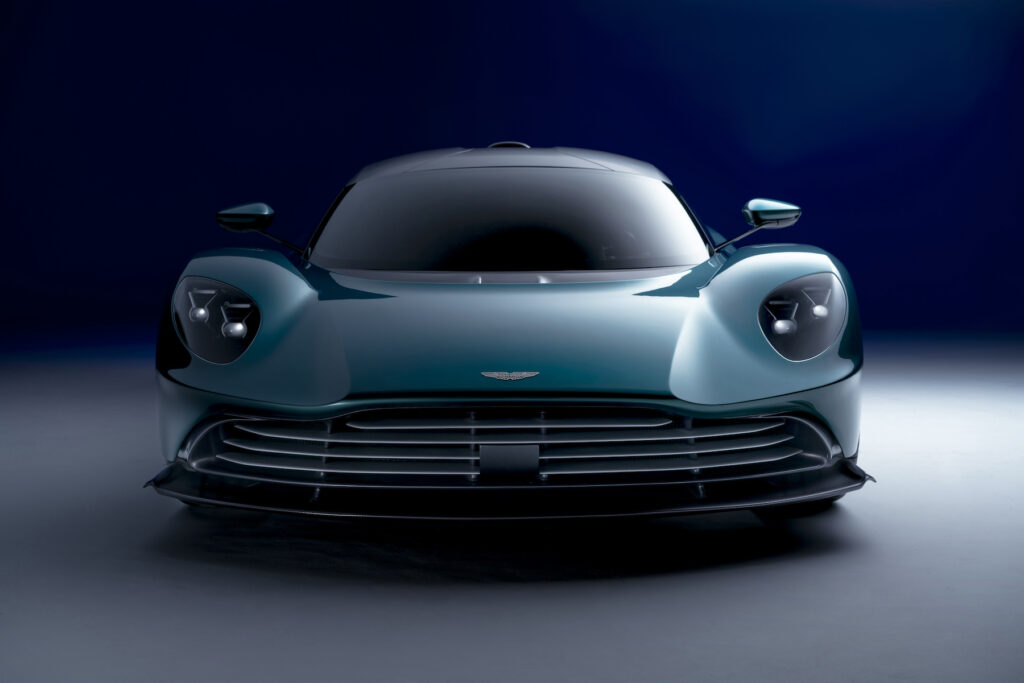 And performance like that only comes with a real ground-up approach to engineering. It's built around a brand new carbon fibre structure, it's powered by a new combination of bespoke twin-turbo V8 and two electric motors, driving the wheels through a completely new Aston Martin-developed dual-clutch gearbox, and it makes more use of active aerodynamics than any Aston Martin that has gone before.
The V8 powertrain produces 750hp – the most advanced, responsive and highest performance engine ever fitted to an Aston Martin. Joining it are two electric motors – one driving the front axle and one driving the rear – producing an additional 204hp for an official total of 950hp. Zero emissions range is expected to be 15km and 0-62mph is touted as 2.5 seconds.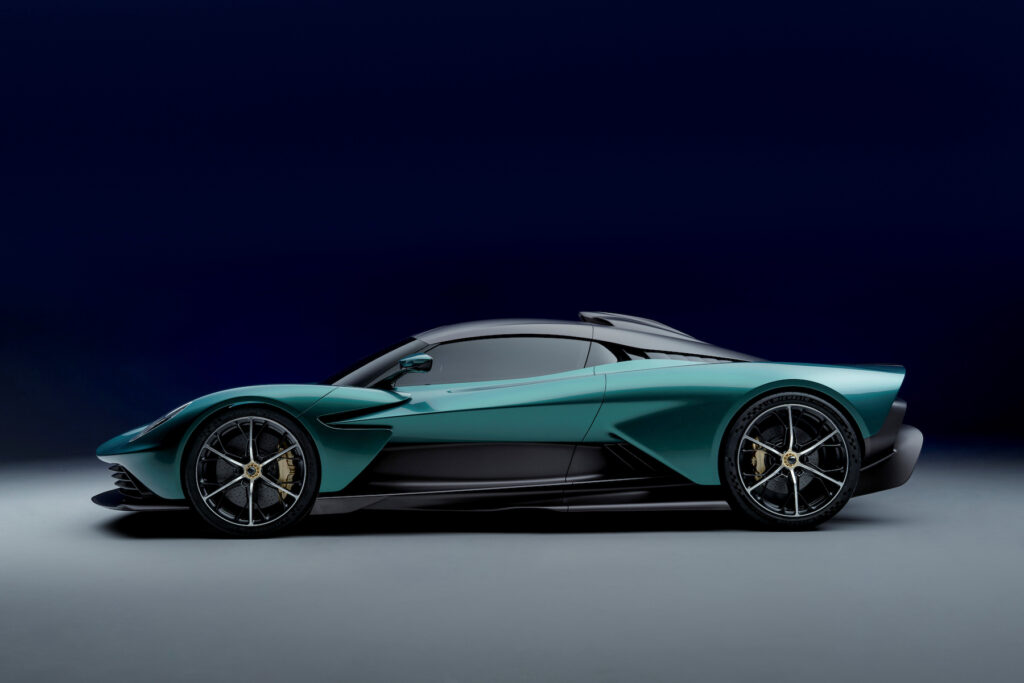 You'll know that I've expressed in the past some concern around electrification in performance settings but it's reassuring to hear Tobias Moers say Valhalla 'exists right at the cutting edge of performance and technology yet allows the driver to feel the emotion and thrill of complete connection and control.' I suspect his words will come to bear, too, with a staggering 1,550kg target weight and a drive layout that mimics the purity of rear-wheel-drive, with the performance benefits of four-wheel-drive. The engine solely drives the rear axle, as does one of the motors, and the electric motor on the front axle provides motive power in EV mode and additional traction in other settings.
What's more, Valhalla features Formula One-style push rod front suspension, complete with inboard mounted springs and dampers, bespoke Michelin tyres, Carbon Ceramic Matrix brakes, and a subtle but enormously effective aero package. Despite the lack of any aggressive wings or vanes, the Valhalla produces 600kg of downforce at 150mph, or about the same as a McLaren P1 managed with an enormous rear spoiler. As a result, the Valhalla is an elegant design; more purposeful than the concept car that preceded it and with a front end more cohesively brought together.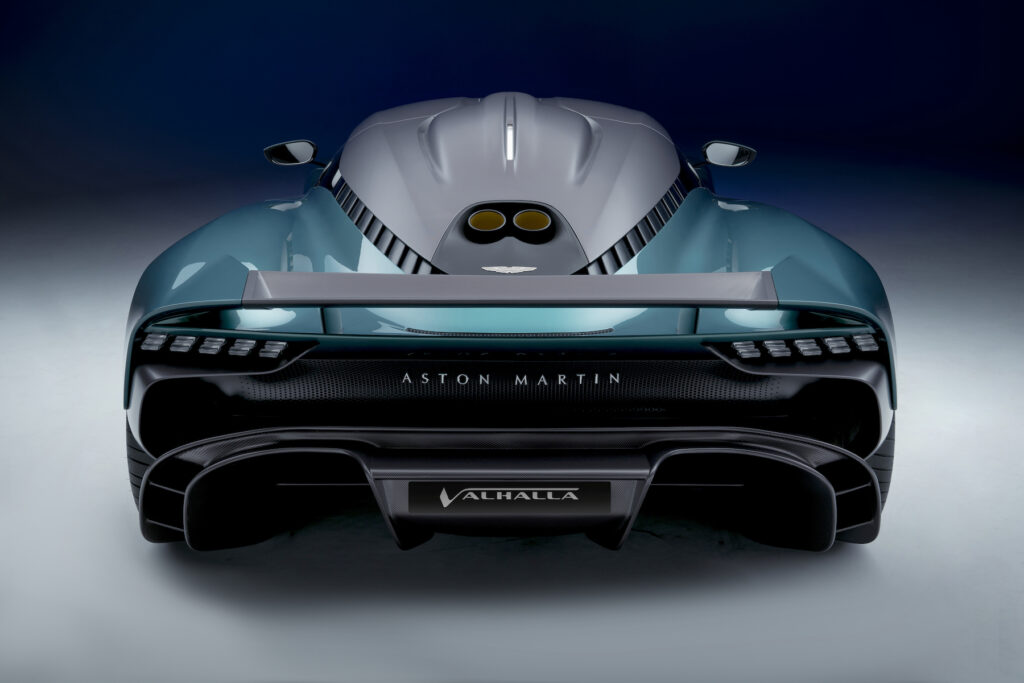 Aston Martin has made much of its return to Formula One this year, and of the unmatched stats of the Valkyrie, but the Valhalla is really the first step in reaping the rewards of these focused top-tier machines in a more practical 'every day' setting. Here is a car with dual-zone air-con, with Apple CarPlay, Active Cruise Control and a front axle lift system, but one that equally promises to set new standards for performance in a proper series production model. Valkyrie might be the ultimate, but Valhalla is infinitely more important to Aston Martin's future.