With the end of the year fast approaching, and 10 months of auction results to look back on, there's plenty of data out there to give us real insight into where the desires of the collector car market in 2023 and beyond lay. Often we're judging the whims of buyers and sellers through general sentiment or private sales – but in the public forum of an auction, you get the clearest possible insight into what a car is really worth.
The credo that I've always applied to collectible cars is to buy models that are rare, beautiful and have a story to tell. It's the most basic economic principle that value is driven by lack of supply so it makes perfect sense that the rarer a special car is, the more rapidly its value will rise. The good news is that some of these limited supply cars have a period of flying under the radar, as collectors chase the usual Ferrari and Porsche specials. But they never remain under the radar for long, and this year seemed to be the time that the Mercedes-McLaren SLR would shine for serious collectors all over the world.
As an ex-McLaren employee, I will admit to having mixed feelings about this car. It's one I helped to develop, and I was always fond of its unashamedly GT character and ferociously raucous engine, but on the flip side the brake feel was dreadful and for an all-carbon fibre chassis and body it was absurdly heavy once laden with all the Merecedes-Benz gadgetry and carry over components. At the time of its launch the market was somewhat confused by the proposition, and it failed to sell in line with Mercedes' expectations. A roadster variant – something never envisaged – was hurriedly developed and stronger sales followed.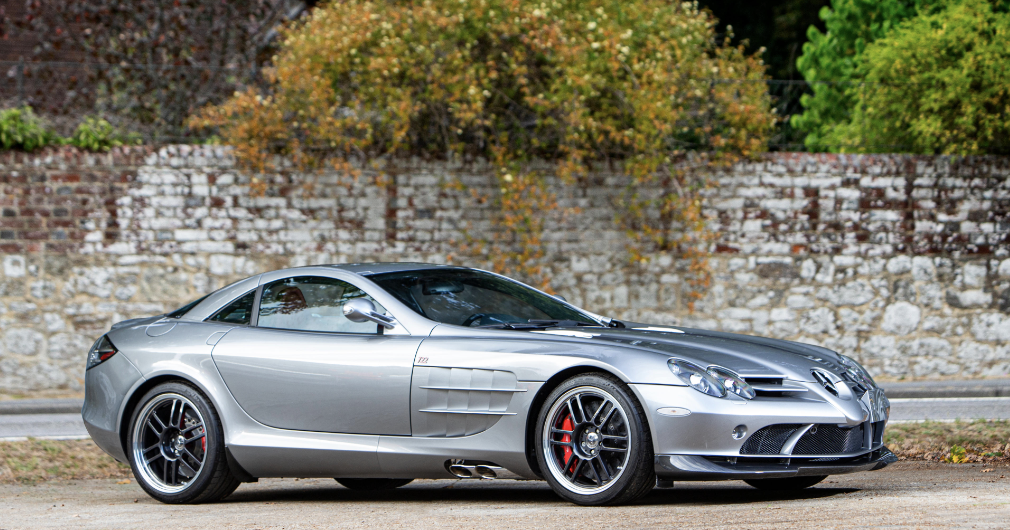 The SLR tells a story though, the – at times awkward – coming together of two great names in automotive history. One aiming to build the ultimate GT, the other a lightweight engineering masterpiece. And clearly, the market is beginning to appreciate that story.
At the Bonhams Zoute GP sale, a 722 S Roadster variant hit 897,000 EUR, while at the firm's Bonmont Sale in Switzerland a 722 S with no paperwork sold for roughly 850,000 EUR. A standard SLR Roadster went for around 350,000 EUR. It's surely not the only reason, but consider that only 150 versions of the 722 S were built, compared with 670 SLR Roadsters and you can begin to see why buying rarity pays off in the long run.
Also at the Bonhams Zoute sale, the Bugatti EB110 showed no signs of slowing its meteoric rise in value as the Bugatti brand prepares itself for an even brighter future under joint Rimac/ Porsche ownership. A rare GT variant, stored since 2005 and in need of some serious recommissioning sold for a staggering 1,150,000 EUR. The last buyer in 2005 paid just 250,000 EUR.
In some cases it won't take 18 years to see enormous returns either. At the RM Sotheby's Villa Erba Sale, a Ferrari Monza SP1 (produced in 500 units between SP1 and SP2) sold for 3m USD. The car was likely first bought in 2018 or 2019, so it's only taken the buyer around three years to generate 1m USD in value.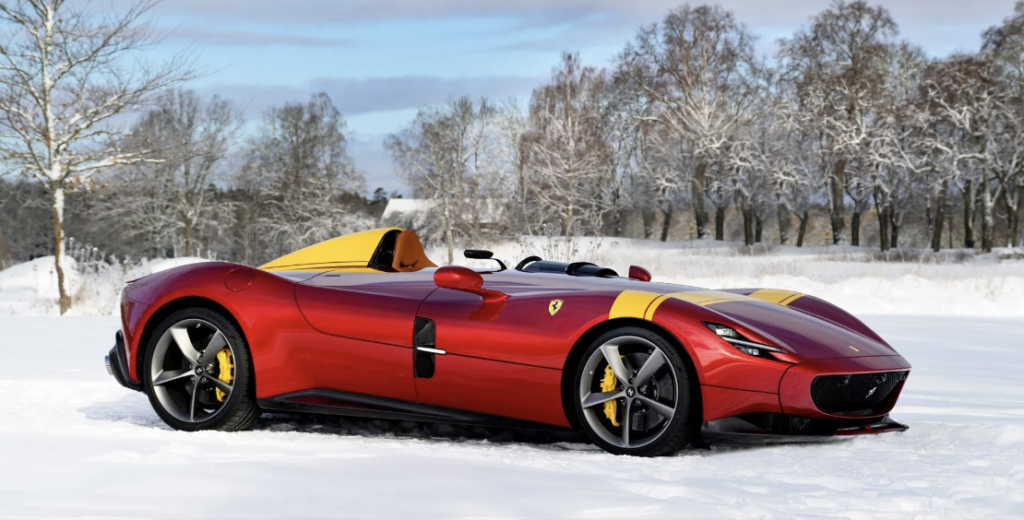 Of course, the mainstays of the collector car market seem to be retaining their intrigue well, although growth is beginning to slow or even reverse. Ferrari F40s with incredibly low mileage all sold around the 3m USD-mark, when they were nudging closer to 4m USD in 2022, while an F50 broke 4m USD at the Broad Arrow sale in Monterey Car Week – but the same car may have fetched nearer 5m USD in 2022.
The world of rare air-cooled Porsches still continues to flourish, with over 1m EUR paid for a 993 GT2 at the Bonhams Zoute GP sale, although it was a car showing only 12,800km. And RM Sotheby's Milan 'Carrera Collection' sale saw a 997 GT2 RS – only 13 years old – sell for 421,250 EUR, with the same price achieved for a 993 Turbo S.
What you can do with this information very much depends on your collector persona; do you value returns or do you value ownership? For some, an F40 or an F50 simply must be part of a collection, no matter the current or future value. But for others, the ability to enjoy a car with the reassurance of a double-digit percentage increase in the initial investment is the top priority. And if you fall into that latter camp, the auction data suggests you look further afield than the traditional collector cars and find the rare performance cars of the last two decades that are on the verge of being thrust into the spotlight.