The Hennessey Venom F5 has a fair few impressive numbers in its armoury; a 311mph top speed, a 1,817hp 6.6-litre twin-turbo V8, 0-124mph in just 4.7 seconds and a weight of just 1,385kg. It is, arguably, the antidote to the 2,000hp pure-electric hypercars threatening to turn the old combustion-engined performance car market upside down.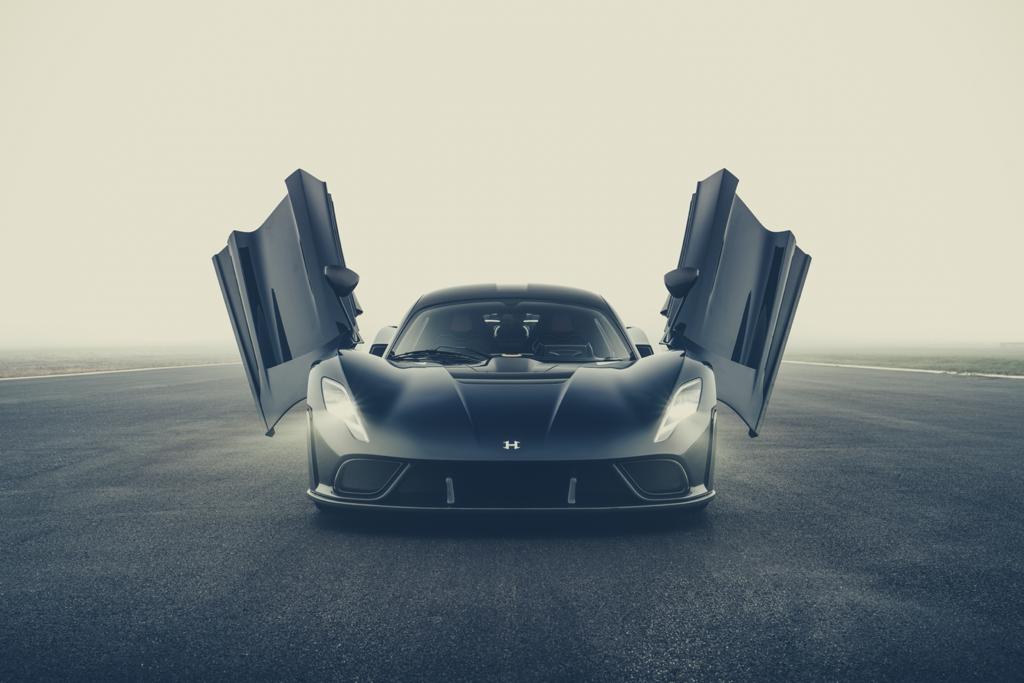 But, having seen the Venom F5 up close during an exclusive preview, it isn't just impressive for its numbers; it's a wonderfully executed piece of design and engineering. If you know the name John Hennessey for the Venom GT (sitting on a heavily modified Lotus Exige chassis) or even for breathed-on Cadillacs or Dodge Vipers, then you could be tempted to label Hennessey as nothing more than an extremely talented and effective tuning business. But the F5 proves it is so much more; it's a proper bona fide automotive engineering outfit.
Walking around the F5 Venom, and looking slightly beyond its wonderfully aerodynamic design, the quality is inescapable. The pedals are milled from solid aluminium, the seats clad in fine Scottish leather and the controls created bespoke for this car. The quality of the finishing extends to the exterior, too, which has the kind of millimetre-precise gaps and perfectly joined panels that you might normally expect from the best in the business.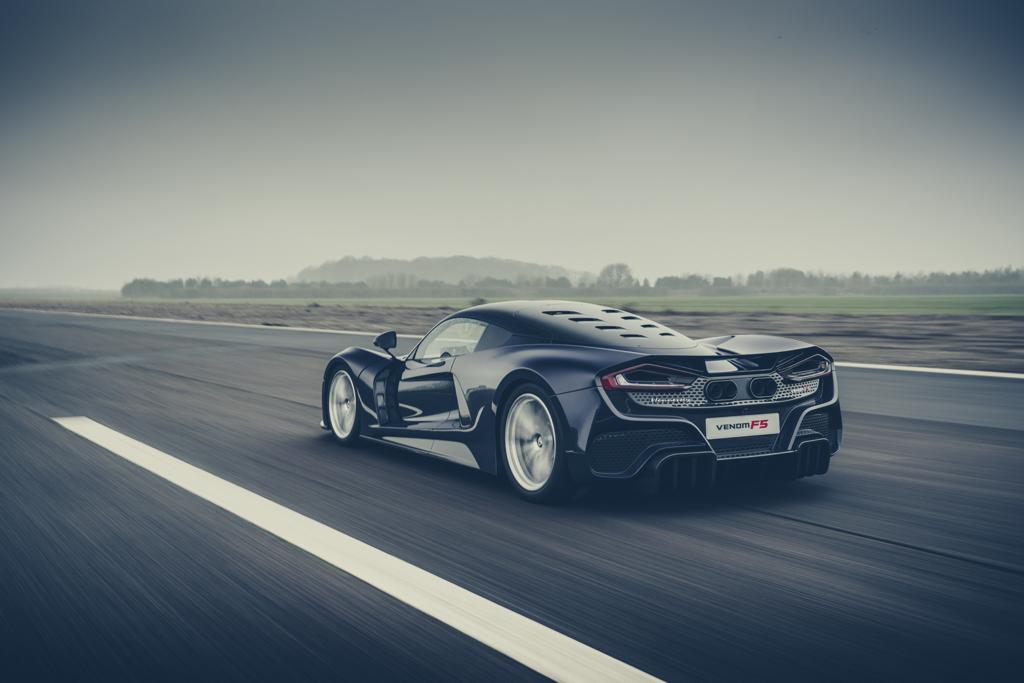 Any car bearing the Hennessey name is built around its engine, and the F5's 6.6-litre twin-turbo V8 'Fury' is quite a base to build around. As John Hennessey said to us, "The engine commands complete respect. It's intimidating – in a good way. It totally dominates the driving experience and keeps goading you to unleash its power, challenging you to tame it." It's totally hand-built and bespoke, pushing the combustion engine to its limits – we were particularly fond of the fuel hoses, which are an inch thick to cope with the enormous pressures.
The car itself is built upon a carbon fibre monocoque weighing in at just 86kg and clothed in carbon fibre body panels – in fact, the rear panel is the largest piece of CNC machined carbon fibre in use on a road car. In total, the Venom F5 weighs in at just 1,385kg which means, unsurprisingly, the Venom F5 has the highest power-to-weight ratio of any road car in the world.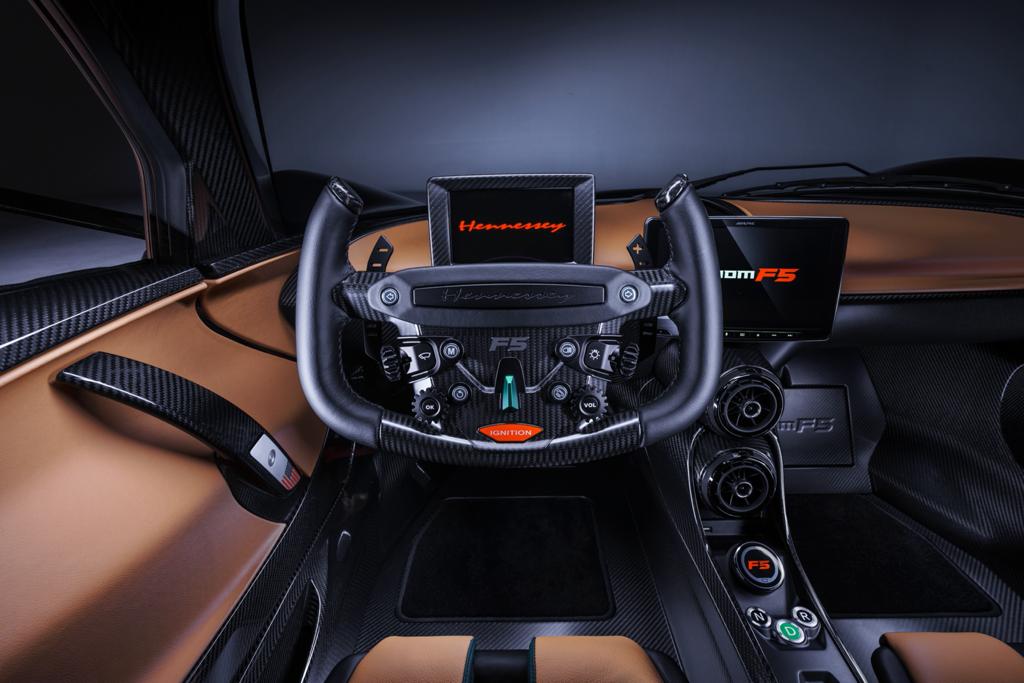 Just as the world was decreeing the demise of the petrol-engined hypercar, along comes a wonderfully executed car like the F5 to surprise us. If you're interested in securing one of the 24 cars slated to be built at a price of $2.1m each, please contact James on james.banks@lasource.co.uk