This whole story started out of nothing else but passion and determination. When I was 18, after earning some money from selling my first 2 electronics patents, I bought this 1984 BMW 3 Series that I used to take on the track and – being a fan of my compatriot, Nikola Tesla –  I'd always wondered why there were no electric sports or racing cars.
When the engine blew up, I thought I'd convert it to electric power really wanting to prove that electric cars can be fun, fast and exciting. People made a lot of jokes, and I had a lot of issues with the batteries and the shafts, but I used to constantly work on it and improve it. In 2011, I broke five FIA and Guinness World Records with it for fastest accelerating electric car.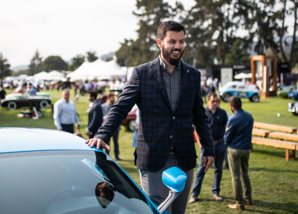 Those were the very beginnings of Rimac Automobili. I wanted to build a car from scratch that proves the potential of electric powertrain. I started knocking on doors in Croatia, asking for some advice but everyone just said: "It's impossible to build a car in Croatia. The sooner you give up, the less people you'll take down with you." So, I kind of went off on my own and eventually met our current Director of Design, Adriano Mudri, who was working for GM in Germany. We decided to build a car together, and he would work on the design in the evenings, and I would work on the technology in between University work.
Turns out, building cars costs lots of money, and building them in Croatia is unheard of. If I had known everything we'd have to go through to survive… on second thoughts, it's better that I didn't. Led by passion to build my own car, and build it in Croatia, we've actually done it. We've proved it was possible all along, but there have definitely been times where I thought our chances of being successful were in single-digit percentages.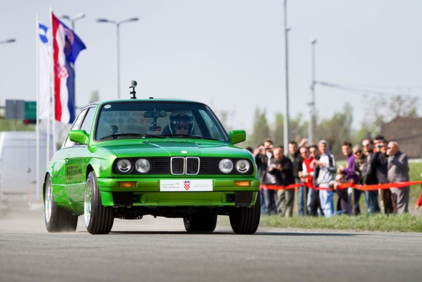 By coincidence I ended up in touch with some Abu Dhabi investors, so we put together some renderings of a car and some specs and they said: "We want to order two cars – how much do you need?" That was at the beginning of 2011, and we'd decided we wanted to show the car at Frankfurt IAA that very year, so we agreed that we'd hire people and build the car, and then they would pay off our debts. Hiring people wasn't easy; Croatia has never had a car industry so people with experience in making cars just didn't exist. In April 2011 a handful of like-minded people joined me on this journey and we were set out to present the world's first all-electric supercar in September.
To add to that, our Abu Dhabi connections kind of changed the deal and said we would need to move the company there if we wanted the money. I wanted this to be a Croatian company so we didn't do it; we never got the money, we were in debt and we couldn't afford to pay our power bills, our suppliers or our staff. At that point, I was 22 and we were committed to building this car so we approached big OEM suppliers for things like infotainment and headlights – they said it would cost tens of millions of dollars to use their parts. That could have been the moment that we gave up, but it's actually been the making of our business. We realised that we needed to start building things in-house, and in the end, we started making things for OEMs. One approached us looking for a battery that was pretty much exactly like the battery we wanted to use in our car, so these projects financed the car we always wanted to build.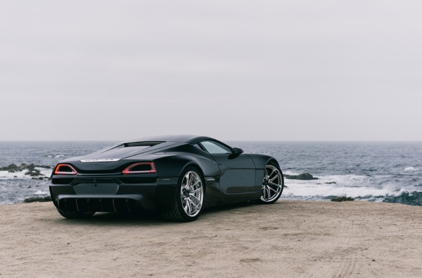 The business still runs like that today. We couldn't get any support or investment from the Croatian government so we had to be profitable early on, and that helped us to finance the production of the Concept_One: entirely designed and manufactured in-house, with over 1,000bhp, a top speed of 221mph and a range of more than 200 miles.
It was back in 2016 we released the production version of that car, and at that point no one had really seen anything like it. We're proud of it, but we've learned so much since then. In early 2016 we had 150 employees, today we have over 700 and we're working in partnership and on projects with Porsche and Hyundai Motor Group, and on projects for Koenigsegg, Aston Martin, Pininfarina and plenty more we can't yet talk about.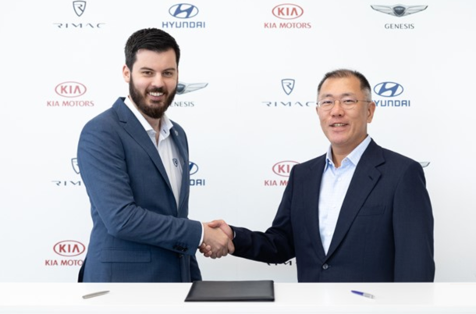 They're all helping us to fund our passion, which is the development of our next hypercar, codenamed the C_Two. Again, all the main systems of it were designed, engineered and built by Rimac; the battery, the powertrain, the infotainment, the electronics and vehicle systems, – all the things we couldn't afford to buy a few years ago, we now make for our own car and also sell the technology to others.
The C_Two's performance is on a different level to the Concept_One; it's got 1,914hp (almost double), it can hit 186mph in 11.8 seconds and it tops out at 258mph. The numbers are pure performance, but we want the C_Two to be a really usable car too; which is why we think of it as an electric GT hypercar. We're now testing prototypes and undergoing crash-testing to make sure the C_Two can be homologated to all markets globally. That brings with it its own challenges, but we want to do this properly. We haven't even carried over a single component from the Concept_One or taken anything off-the-shelf; every single little thing is brand new, and developed from the ground-up once again.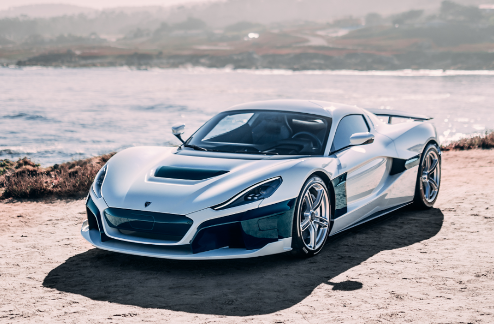 The C_Two is a car born out of passion and the love of automotive. Building the C_Two is our next major step as a business, and we hope to make the first deliveries early in 2021. It's an enormously proud moment to see your car moving but I'm almost even prouder of the fact that we've done what so many people told us we couldn't do, and we did it in Croatia. You'll find some nods to our heritage on the car; the air intakes by the doors are shaped like a necktie – invented by the Croatians in 17th century – and when we reveal the name we'll borrow from the Croatian language for it.
Yes, it was my dream to build a car but more than anything it was my dream to establish Croatia on the automotive industry map, and after many years of wondering if we would make it, it feels like we might finally be there.